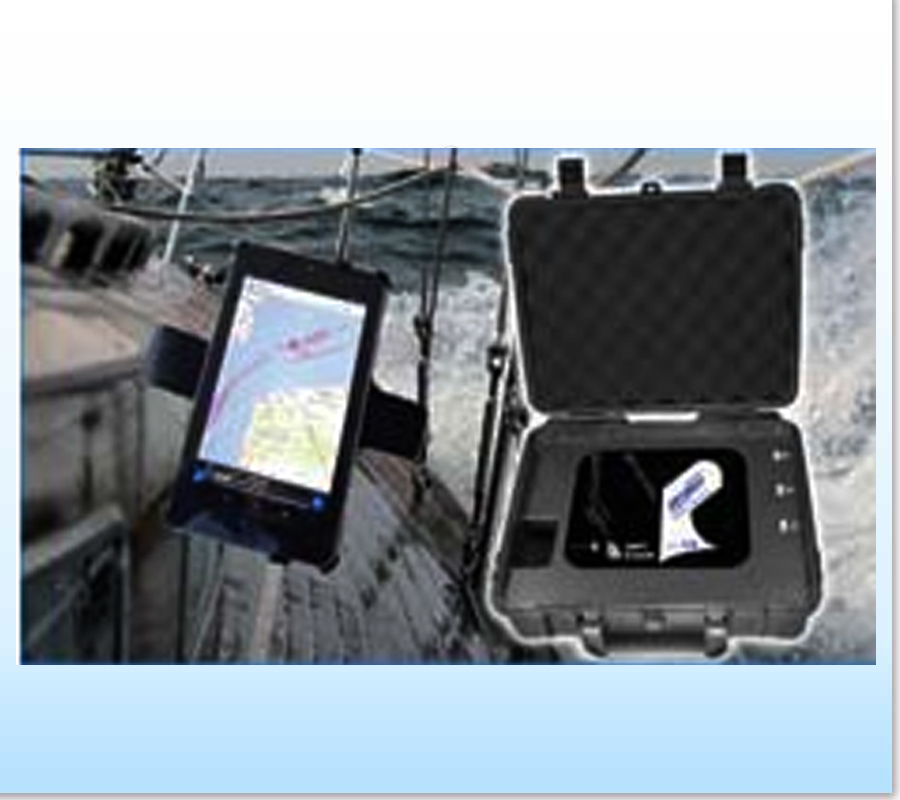 Why a Mobile AIS?
Various operations in and around coastal areas requires the need of a portable solution to monitor AIS signals from ships in the area or transmit AIS signals from remote location. The AISinfobox from Elektronik lab is a shock proof rugged hand portable "AIS solution in a box". The infobox comes in 4 variants tailored to meet requirements from various segments that need mobile AIS Rx or Tx data for operational requirements.
From surfacing submarines to scuba diving teams or sea pilots to SAR helicopters the AISinfobox provides mobile transmit & or receive options. All the AIS data received from the neighborhood is output to a choice at compatible to the unit. Housed in a water & dust resistant portable sturdy case, this integrated solution is ideal for any tactical operations on water, around shore areas or by SAR crew on board helicopters. This self contained unit includes a high sensitive AIS receiver or transceiver from Weatherdock of Germany, rechargeable batteries,military grade connectors all packed in a briefcase.
The AISinfobox is designed for the mobile usage of AISdata. The box has an option for using inbuilt power pack or by means of an external power source. The box has exterior plugs for GPS and VHF antennas. The internal AIS unit has an option for a wireless presentation interface,transmitting the data to a laptop or an android tablet or smart phone installed with our MDAonline software with requisite maps.
The AISinfobox receives AIS data within the VHF range of up to approximately 25 miles via the connected VHF antenna. The received data can be interfaced with atrack plotter, or a wireless device running on windows or android. The optional wireless presentation interface is available for ease of installation and integration into mobile devices and electronic charts. By connecting the external GPS antenna, the AIS unit receives its own GPS position.
Grab & Go setup
AISinfobox is a grab & go design that is very easy to deploy and operate. The box contains all the necessary interfaces and connectors. Flip open the box and all the switches, interfaces and status lights indicating GPS & battery status are handy. No configuration is needed. The unit is powered by AC 220Volts or DC 12 - 32 v
For whom?
Helicopter Rescue-Units (approx range of over 100 Nm*)
Helicopters flying in oil platforms or offshore wind parks
Beachside monitoring of sea rescue operations (25Nm)
Marine Commandos
Special ops on the coast
Landing crafts and amphibious vehicles
Surfacing submarines
Sea pilots
Diving groups (to be used in junction with Divepos)
Regattas
Temperary berth jelly's
Standy device for port
Air fields to airborne AIS
Download DataSheet