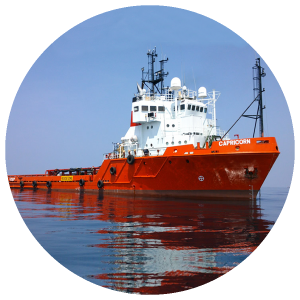 Navtek's Poseidon 007's timely alert saves vessel from thieves at sea
Elektronik Lab India Pvt Ltd offers proven "office in the Sky" for general aviation and business jets as well as world-class ISR solutions for Government and Military Aircrafts. With the increasing demand for a "connected aircraft,"Elektronik Lab India Pvt Ltd can provide tailor-made solutions from tele presence on board to global VoIP connectivity, In-flight Wi-Fi, entertainment and most importantly flight safety services.
The company then swung into action and the thieves robbery attempt was thwarted.
The customer shared his heartfelt satisfaction towards the reliable working of the equipment during the panic situation.
The Poseidon SSAS 007 has once again proved the importance of having a time tested reliable ship security alerting system on board. True to its purpose as a sentinel it has reassured the ship owners, that as long as they have the Poseidon SSAS on board, where ever in the world their vessel may be they can sleep in peace with Poseidon on watch.