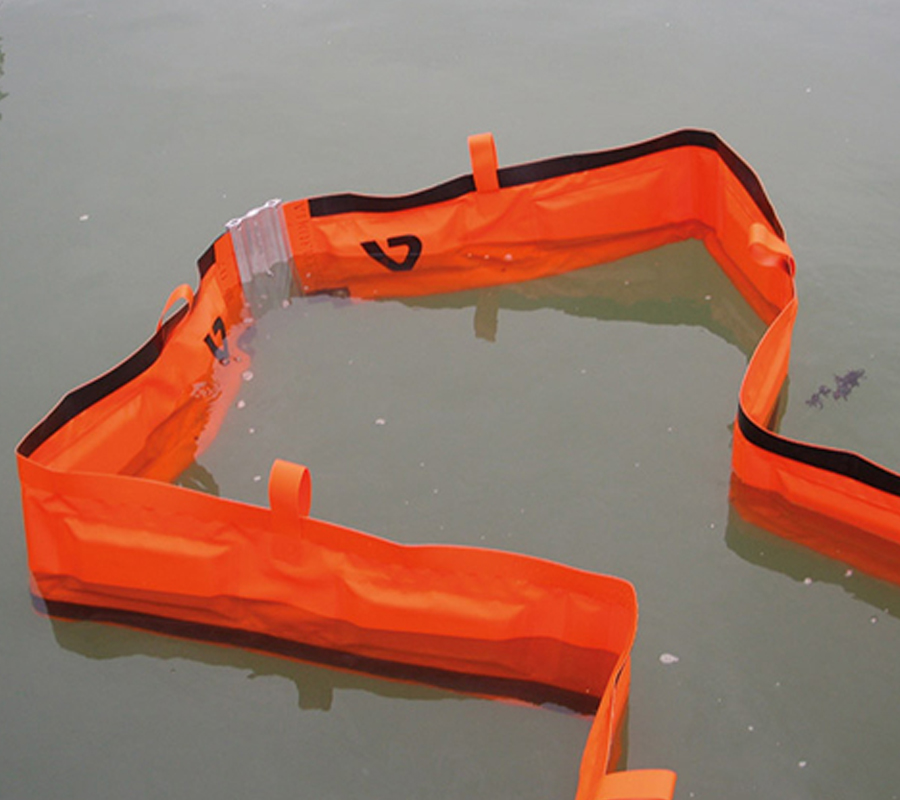 Vikoflex Boom
The Vikoflex system is a light and flexible fence boom with built-in buoyancy that can be rapidly deployed without the need for any special ancillary equipment. It is designed for use in calm water environments such as rivers, intakes, harbours and near shore applications.
Materials
Vikoflex is manufactured from a high quality polymer and is coated with a compound of polyester, PVC and nitrile. This offers a boom that can operate in a wide range of environments and conditions and which is very easy to clean, maintain and repair.
Key features and benefits
Quick and easy deployment.
No inflation required results in simple operation.
The unique design and construction results in a high strength Vikoflex
No vertical stitching ensures boom integrity under tensile load.
The crate system requires no power to deploy or recover the boom.
The crates are stackable thus saving floor space.