Soldier Tracking SolutionV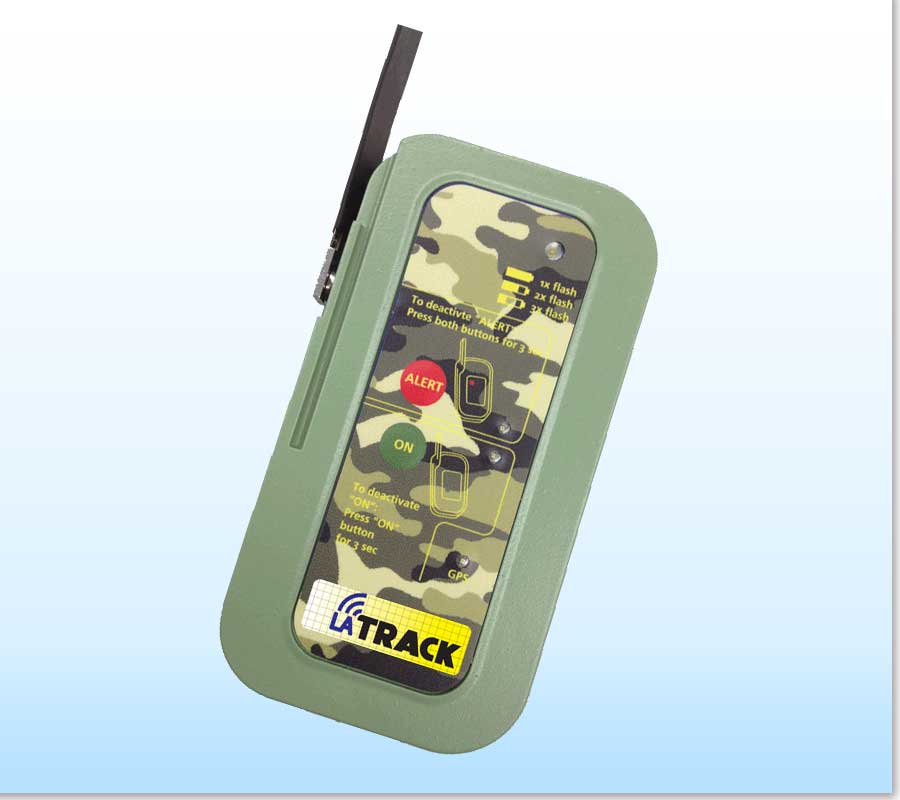 Protecting your Asset – The Soldier In today's world the fear of being attacked by a neighboring country is less alarming as compared to the attacks launched by internal "enemies of the state". Insurgents by whatever name you may call them, are using guerilla warfare methods to create panic and damage democratic systems. The main reason being that they know where the "good guys" are. In other words, we need a global counter-insurgent strategy.
The important and vital role in containing any insurgency or extremism is played by the para military forces or the army soldier's. Governments have realized that locals are not enthusiastic about taking up the jobs of special police or paramilitary because of fear.
There are many concerns regarding the safety of these soldiers that has to be looked into when they enter remote areas for special combing operations. As soon as any soldier enters the "enemy lines "it is very vital for the units base control centre to know the location as well as the status of all soldiers. Soldiers need to be equipped with suitable radio systems that will send GPS & other information at a fast rate to a base station without intervention but yet maintaining Radio Silence. The base station can then monitor the position of soldier from a tracking platform.
Soldier Tracking Platform
"Soldier Tracking Platform (STP) is the mobile base control station comprising of a "LATrack" receiver and the Soldier tracking software installed on a MIL grade computer. The STP users a cost effective solution to track multiple soldiers and provides continuous data as to their location and orientation in a given operational area. The ST software provides customizable production of local area maps grabbed from Google Earth / Map or any Geo-Referenced images such as aerial photographs, raster / vector charts to set up the combat zone in a jiusy. In addition the ST software has capabilities for Battle Tracking, exercise Command and Control and After Action Reviews (AAR). For the STP operator every soldier in the combat zone wearing a "LATrack" unit is seen on a virtual combateld on the software display.
Security is a key word today and being "on-line" with all borders and water front is essential for the new world order. The tracking of small crafts have for several years already, been an aim of authorities worldwide. No cost effective fool proof solution has been found yet. A vessel or craft close to the coast is the immediate threat. Various technologies have been tried and apart from satellite tracking no other technology has succeeded. But then Satellite tracking is very expensive & position updates are inadequate for security. So is GSM which apart from being pricey is susceptible to network congestion and breakdowns. Inadequate reporting rates make tracking useless for security.
LA-TRACK Capabilities :
"911 type Soldier Down" panic button built-in
Beaching parties to be monitored from a parent ship
Monitoring soldiers in a training environment
Real time tracking of soldiers in combat zone
Survey vessel RIBs monitoring from Mother Ship
Commando operations in jungles
After Action Reviews (AAR) on performance
Dedicated Soldier Tracking Software (STS)
Key Features
TDMA technology tested & Proved
Future proofed and tested for satellite pickup *
Works independent of any existing infrastructure
Unique ID programmable for each unit
Embedded geo reference table option
Time / Distance programmable Tracking rate option
Man-down: 911 button for emergencies
Intelligent high tech tamper proof solution
Water proof to 10m depth – IP 68
Built in rechargeable battery for upto 72 Hrs**
Programable Frequency within an allocated Band
Discrete Transmission of Position with Radio Silence
Encryption Option available
Works with a dedicated reciever
Palm size and easy portability
Size 125mm x 68mm x 30mm, Weight 210 gms
Integrated fast high sensitive GPS
Power Output approx 2 w – No Installation required
External Antenna option available on request
Smallest self contained device in the world