Sailor Satellite Communication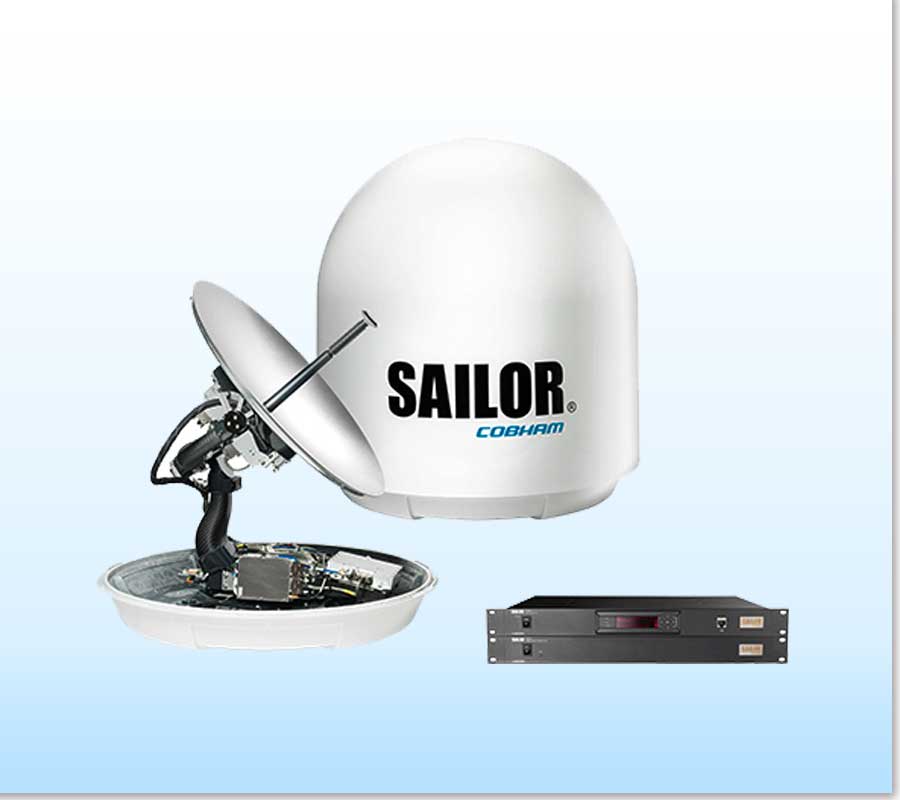 We cover the world
COBHAM satellite communication products are used on thousands of vessels around the world. Where ever they are at sea, ships fitted with COBHAM satellite products can communicate as effectively as if they were at shore. With COBHAM you can truly obtain the mobile office at sea.COBHAM has a long history of providing the best satellite communication solutions in the world.
Satellite communication means more than just increased convenience in the daily work routines on board a vessel. More importantly, it also sets the standards in regards to efficiency and safety for ships of all sizes. Through thorough research and innovative thinking COBHAM offers high-quality satellite products for all purposes and vessels.
The satellite systems
COBHAM has products for both the Inmarsat and Iridium networks.
Inmarsat
Inmarsat's primary satellite constellation consists of four Inmarsat I-3 satellites in geostationary orbit. These are currently backed up by a fifth spacecraft that can be brought in to provide additional capacity. Between them, the main "global" beams of the satellites provide overlapping coverage of the whole surface of the Earth apart from the poles. So, with Inmarsat coverage, it has become possible to extend the reach of terrestrial wired and cellular networks to almost anywhere on Earth.
A geostationary satellite follows a circular orbit in the plane of the Equator at a height of 35,600km, so that it appears to hover over a chosen point on the Earth's surface. Three such satellites are enough to cover most of the globe, and mobile users rarely have to switch from one satellite to another.
A call from an Inmarsat mobile terminal goes directly to the satellite overhead, which routes it back down to a gateway on the ground called a land earth station (LES). From there the call is passed into the public phone network.
The Inmarsat I-3 satellites are supported by four previous-generation Inmarsat-2s, also in geostationary orbit.
A key advantage of the Inmarsat I-3s over their predecessors is their ability to generate a number of spotbeams as well as single large global beams. Spotbeams concentrate extra power in areas of high demand, as well as making it possible to supply standard services to smaller, simpler terminals.