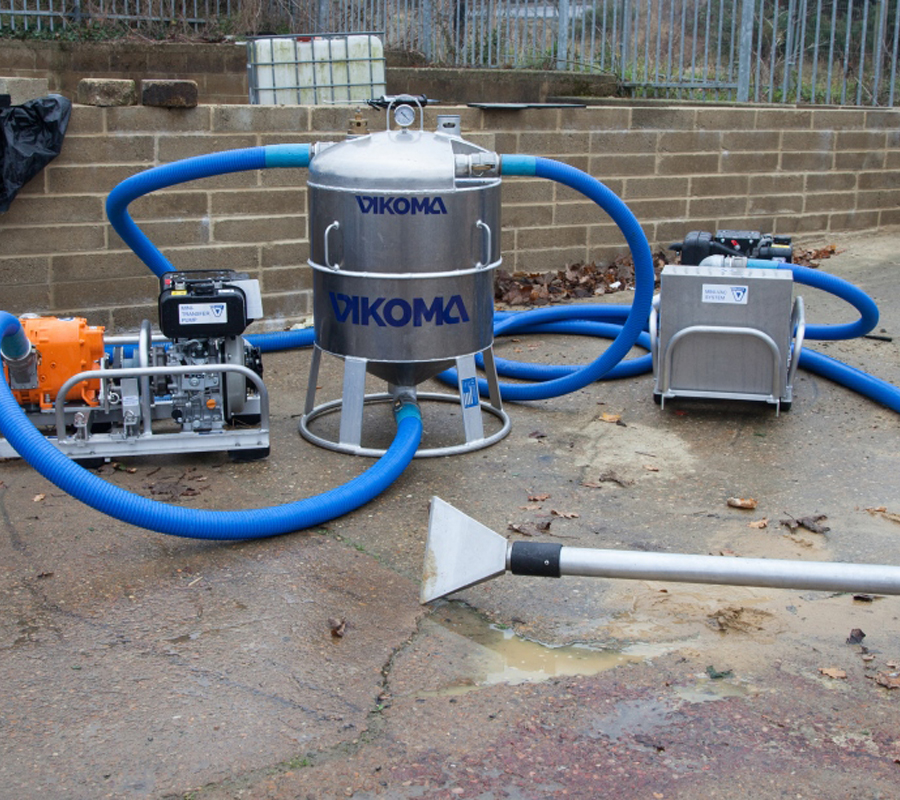 MiniVac System
The MiniVac system is a lightweight, aluminium, hand portable vacuum recovery system for the collection of spilt oils and floating contaminates. The MiniVac employs safe diesel driven units with the unique ability to split into two parts for ease of handling. The modular system is available in three standard formats:
MiniVac Basic – a complete operational system comprising MiniVac, vacuum receptor, hoses and suction lance.
MiniVac Plus – an enhanced system, including all the MiniVac basic equipment with an additional Mini transfer pump unit to empty the vacuum receptor to discharge.
Mini Vac
MiniVac Plus Containerised – a custom built container housing all MiniVac Plus components.
Each MiniVac system has been designed to enable rapid clean-up in inaccessible areas and has a recovery rate of 24m3/hr.
The MiniVac system can be lifted by two people and this makes it ideal for use in remote and inaccessible sites. This includes rocky beaches, ponds & lakes, marshland, harbours and industrial pits. The MiniVac system has been successfully employed in locations all around the globe with emergency response organisations, coast guards, fire brigades and port authorities.
Key features and benefits
The flexibility and lightweight construction of the MiniVac system allows the components to be lifted by two people.
The modular arrangement can be assembled and operated quickly and easily.
Chalwyn and spark arresters are fitted as standard safety features.
Diesel and high speed air systems ensure that the MiniVac is completely safe for use in most disaster areas.
The MiniVac basic system is ideal for rapid clean-up operations in the most remote and inaccessible areas and has a recovery rate of 24m3/hr.
The MiniVac Plus system has the additional benefit that recovered fluids can be pumped away from the contamination site to transport tankers without the need for temporary storage tanks or drums.
The compact design of the equipment makes it easy to store and transport.