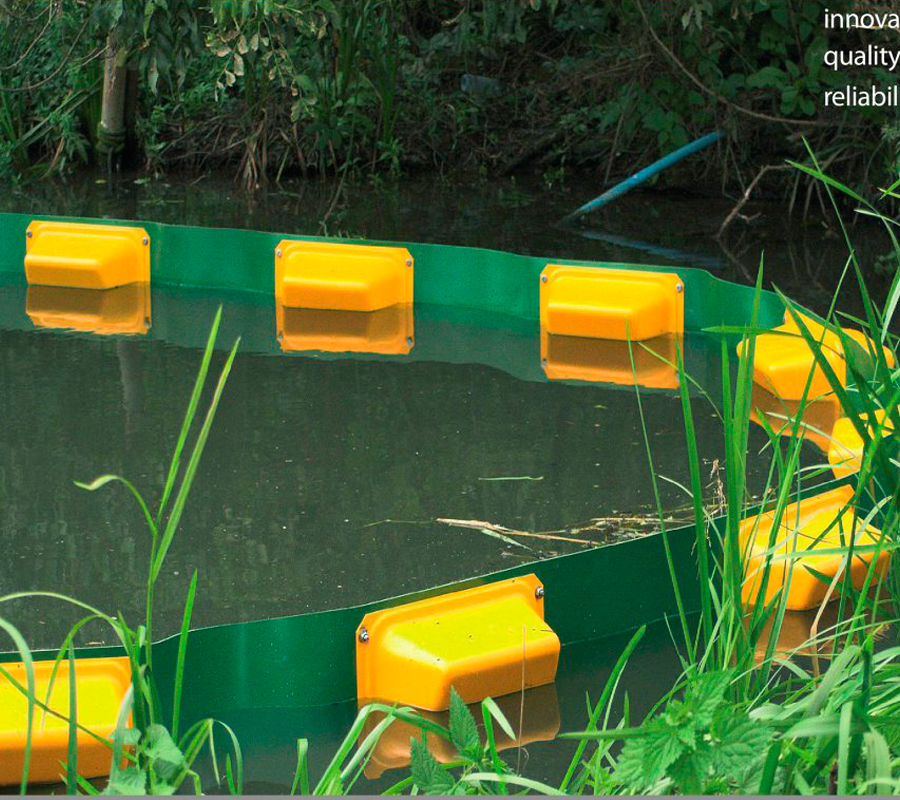 Pod Boom is designed for permanent deployment in sheltered waters. It does not require inflation, is durable and resistant to abrasion and marine growth.
Materials
The boom comprises of three main parts: the flexible skirt, the floats and the section connectors.
The skirt material is a high quality two ply plasticised polymer, reinforced by polyester and polyamide substrates. The floats are moulded in high density polyethylene (HDPE) that are through bolted in a 'back to back' configuration. The connector plates are extruded marine grade aluminium.
Key features and benefits
The simple and effective design results in easy deployment and very low maintenance.
The HDPE float material is highly resistant to impact and abrasion.
The aluminium connectors provide a simple and quick connection system.
Towing bridles provide easy manoeuvring and towing of the boom.