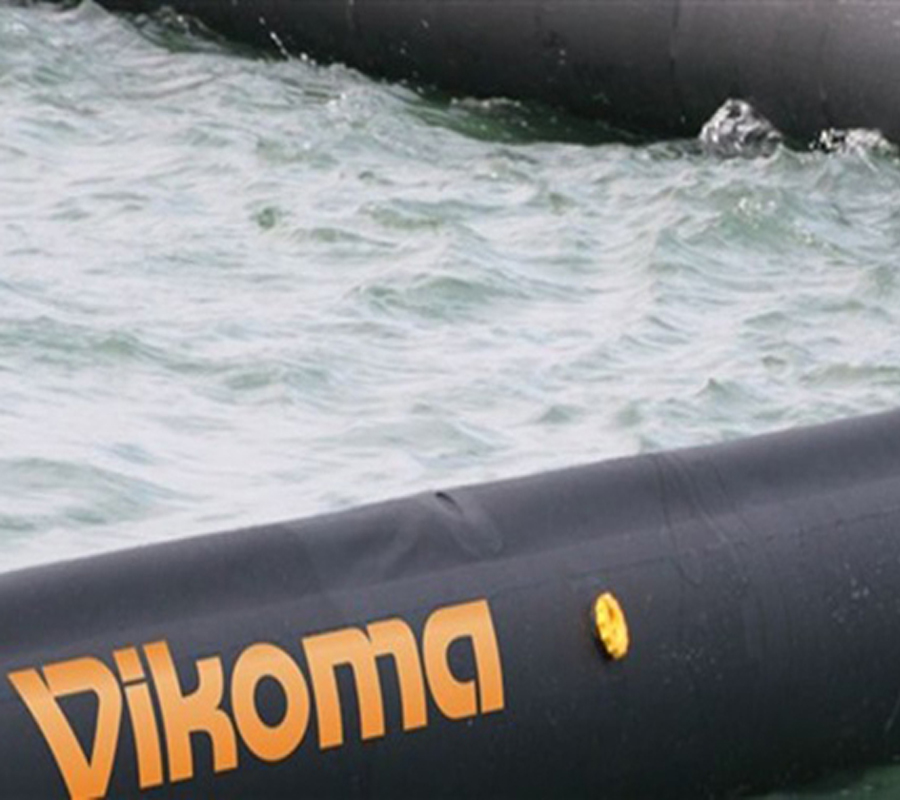 HI Sprint
HI SprintTM is a high integrity, single point inflation, rapid deployment boom, available in a range of sizes that comply to ASTM and US coastguard standards ranging from protected waters to open waters, as prescribed by the Oil Pollution Act 1990.
Materials
HI SprintTM boom is manufactured from reinforced, double faced neoprene fabric. This results in a product that can operate in temperatures from -40oC to +90oC without any deterioration of the physical properties of the material. It is highly durable and has the lowest life cycle cost of any boom in its class. Additionally, it is very easy to clean, maintain and repair. All categories of HI SprintTM boom are also available in double thickness (HD- heavy duty) neoprene. This is typically used for longer deployments and the more abrasive environments.
Key features and benefits
Rapid and easy deployment – with innovative single point inflation, 300 metres of boom can be deployed in a matter of minutes.
The buoyancy tube has internal bulkheads every three to five metres to form independent chambers. These are completely sealed and in the event of damage to any one chamber, the boom's integrity and ability to contain oil is retained.
The boom's continuous cylindrical shape, coupled with low air inflation pressure, enhances flexibility and produces a very responsive containment system.
A high buoyancy to weight ratio gives unequalled wave following capability.
Constructed from strong, flexible neoprene, the boom can operate in all climates and has a very long service life, with high resistance to abrasion and an excellent resistance to chemicals and environmental damage.
The interface between the boom material and the marine grade aluminium connecting plate is achieved without puncturing the material thus ensuring boom integrity.