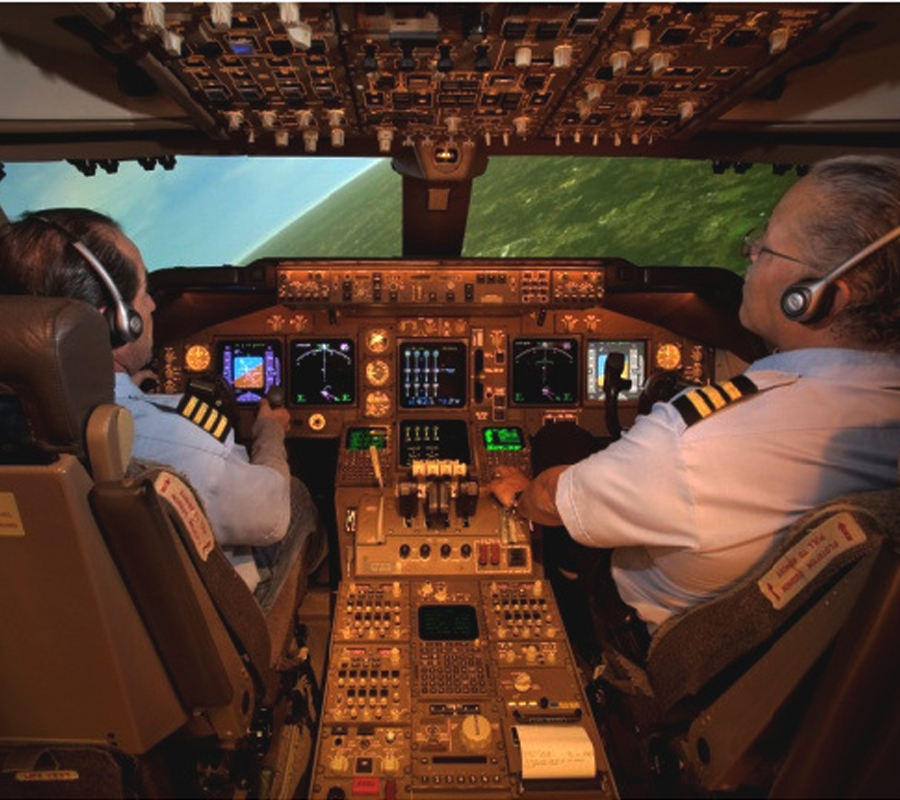 Cockpit Datalink
Share more complex data in real time for better informed decisions and enhanced operational efficiency. We provide secured, cost effective datalink communications with numerous configurable features and value added services which allow connections to the leading international trip planning services around the world.
Our services are fully compatible with all avionics and airframe manufacturers and uses datalink technology that is specifically designed to support business and military aviation, worldwide.
Two-way access to VHF or satellite communications datalink network with Flight Deck Freedom Datalink services.
FlightDeck Freedom® Features
Manage distribution lists for takeoff/ landing reports, CAS/CMC reports & enginetrend reports
Set up short codes to simplify sending of messages from the aircraft
Designate who is authorized to send messages & emails to the aircraft
Select unique service features including automatic Pre-Departure Clearance uplink, automatic receipt of service advisories & other aircraft specific features
Aircraft Performance Group (APG) calculations for runway analysis and emergency procedures.
Automated monitoring and notifications of potential hazardous situations available with FlightDeck Freedom®.
Situational awareness is critical to your mission. SD GeoServices, geolocation-based technology, includes GeoFence and GeoNotifications – including static boundaries and dynamic Route Alerts.
GeoFence
GeoFence is a virtual boundary around a specified area. The geofenced region can be defined based on any geography, including provider coverage areas or a customer-designated perimeter. The GeoFence border determines the area for which a geolocation based alert is triggered.
GeoNotifications
GeoNotifications are geolocation based alerts that can be generated based on specified proximity, in either time or distance, and can be targeted to specific tail numbers.
Static GeoNotifications
Static GeoNotifications give you advance notice when your aircraft is approaching or exiting a defined geographic area – such as when you're entering and leaving coverage areas for communications services or approaching sensitive airspace. These alerts can make the difference in maintaining connectivity, completing important tasks, and securing your information.
Route Alerts
Route Alerts are based on dynamically updated weather information in your flight path. Automatically alert crews and operations when hazardous weather could impact flights well before the actual event occurs, improving diversion planning and reaction to dealing with weather hazards. Route Alerts is compatible with your existing avionics – and no additional applications are required.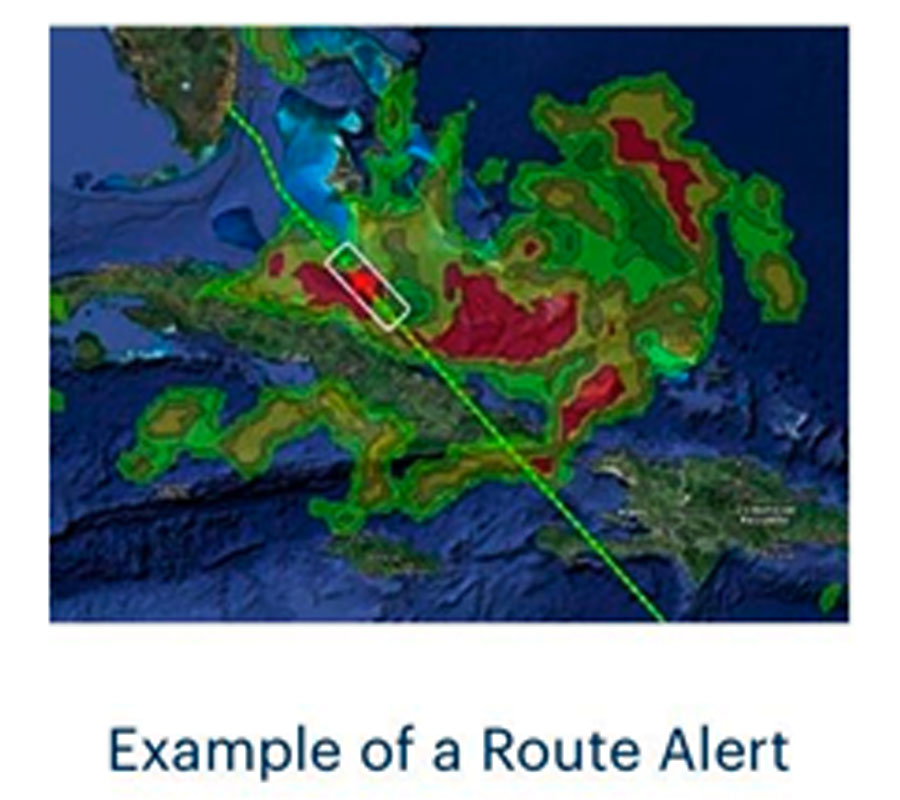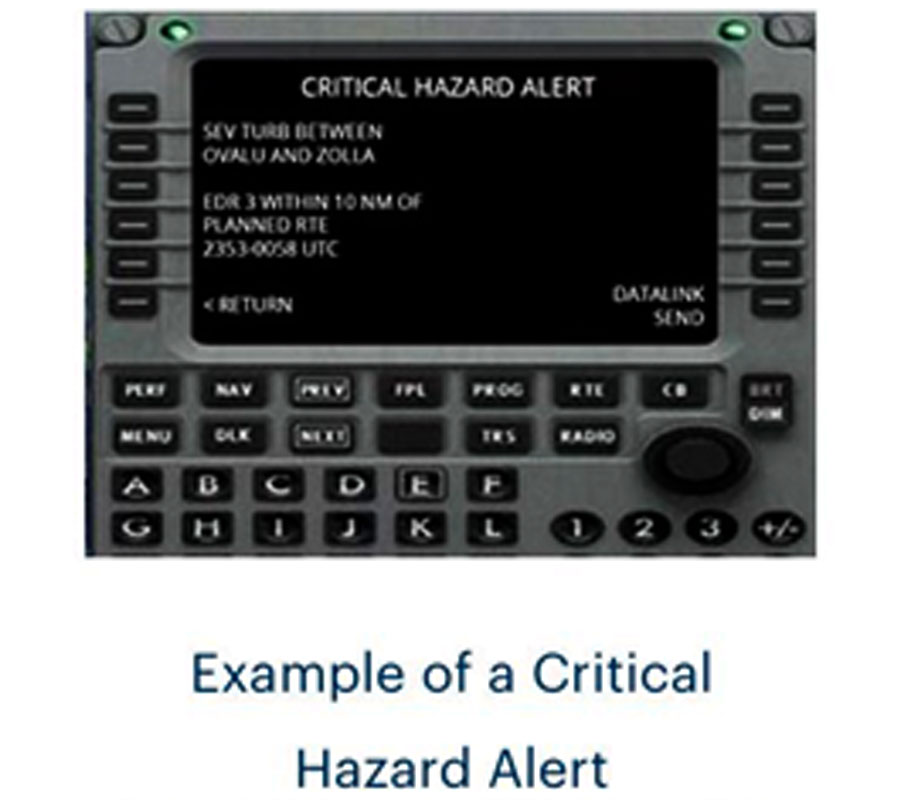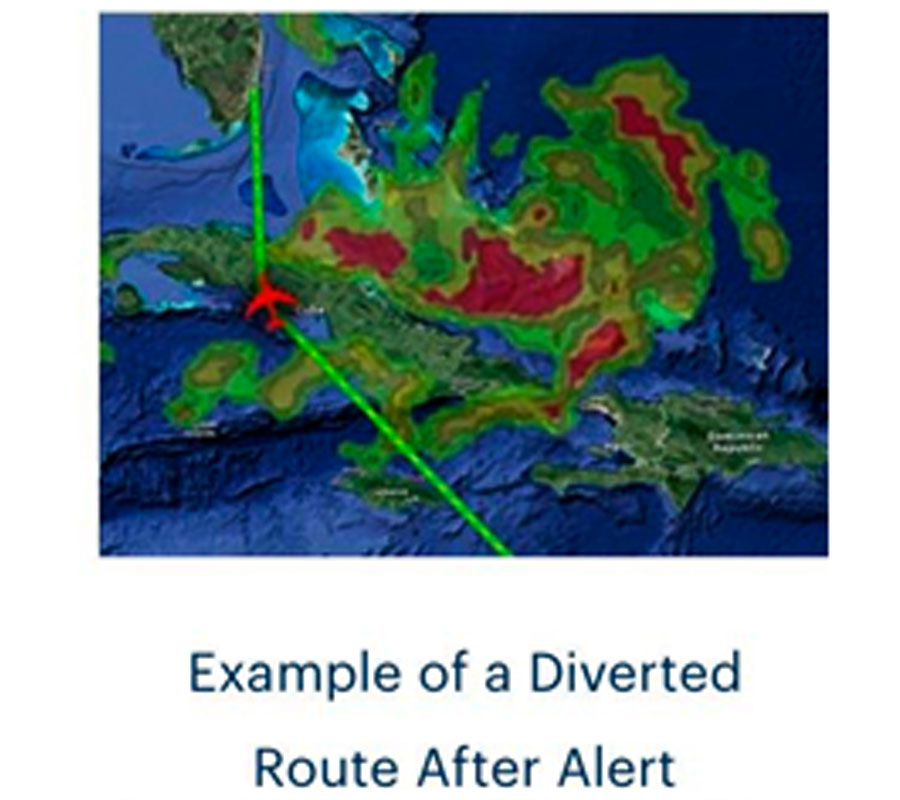 Security Alerts
Security Alerts provides real-time notifications and warnings of potential dangerous situations and events that can restrict travel. Includes monitoring and warnings of major security events that are present at or around the destination and or departure location. Security alerts notify you of impending dangerous situations and help you avoid them.
Static and dynamic Route Alert GeoNotifications can be delivered as uplink messages to the flight deck display, or via email for receipt by aircraft occupants and others needing the information.