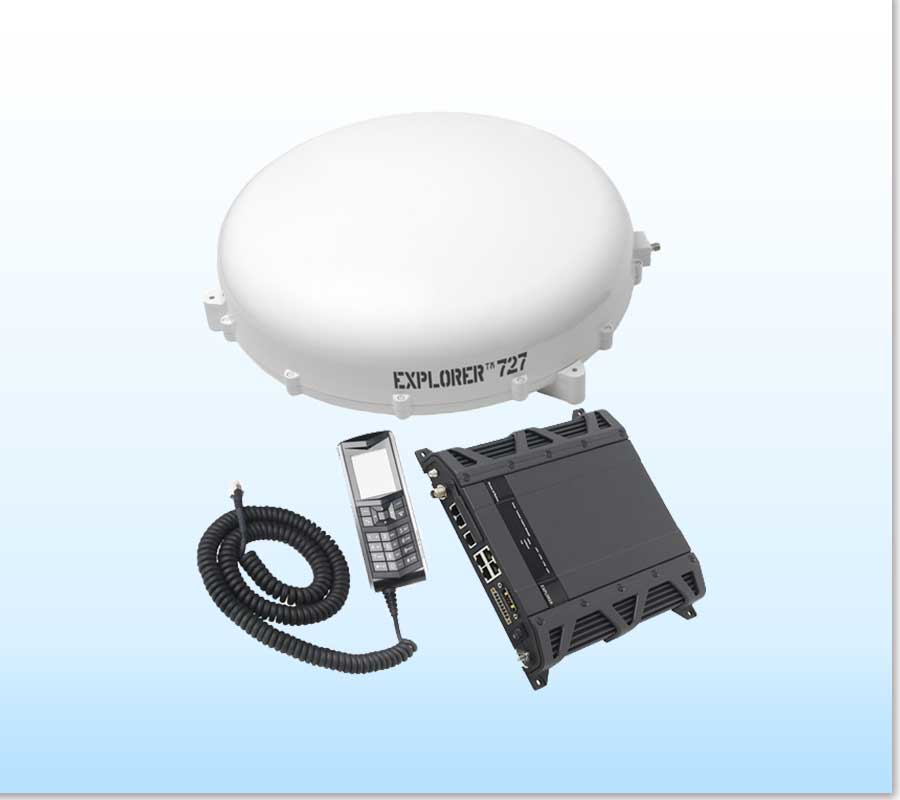 Comprehensive communcation hub for vehicles
EXPLORER 727 is a high-speed, vehicular broadband system. It consists of three fully integrated units – a transceiver, an IP handset and a roof mountable antenna. Live media broadcast, defense or humanitarian operations requires communication equipment that you can always rely on. With EXPLORER 727 you get the most comprehensive and best in class Mobile Communication Hub.
High-speed broadband on-the-Move
The antenna automatically tracks satellite positions enabling high-speed connectivity while on-the-move. Simultaneous 432 kbps data and phone calls – even at speeds in excess of 200 km/h.
Mobile Communication
Place the antenna on the roof of your vehicle to turn it into a complete mobile communication hub. Provides access to the internet and phone networks instantly.
Live streaming – or store-and-forward
Facilitates both live streaming and store-and-forward and enables direct transmissions from the hot spots of the world. Utilize the highest streaming rates available on BGAN with BGAN X-Stream when the terminal is standing still (on-the-pause).