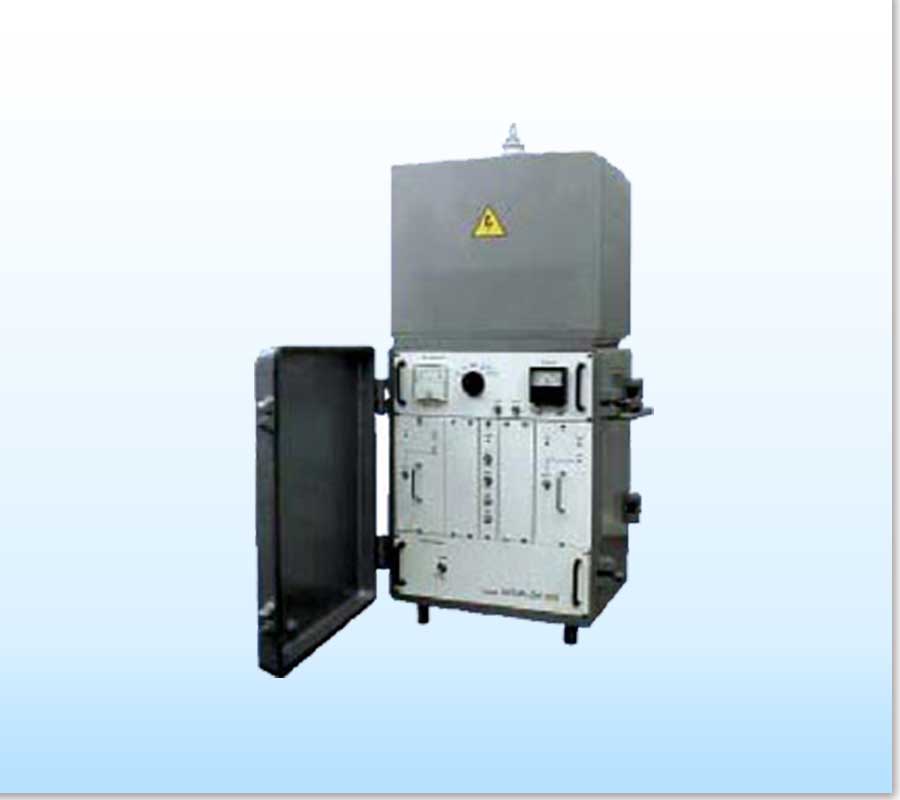 Provides both simultaneous and separate modes of operation for the generation of bearing radio signals and satellite navigation systems GLONASS/GPS differential correction signals.Operating range up to 500 km.Have main and standby channels.Automatic aerial current adjustment system, remote control and diagnostics system.Is consistent with all antenna types of marine radio beacons.Is delivered with UPS.Small overall dimensions and weight.Low power consumption.
Includes the following units: transmitter, power supply unit, Lightning Protection Unit, remote control unit, SPTA set, assembly parts set, battery, manuals.
In addition are delivered: Umbrella Antenna "AZ-25", T-type Antenna, Mast Antenna System "ZNAK", or other; electric-generator set, container for NDB and other equipment.
Consists of two subsets (basic and standby), which are operating on the common antenna-matching device (AMD) and control block of the transmission devices. Also in the transmitter are placed linking block with PC.