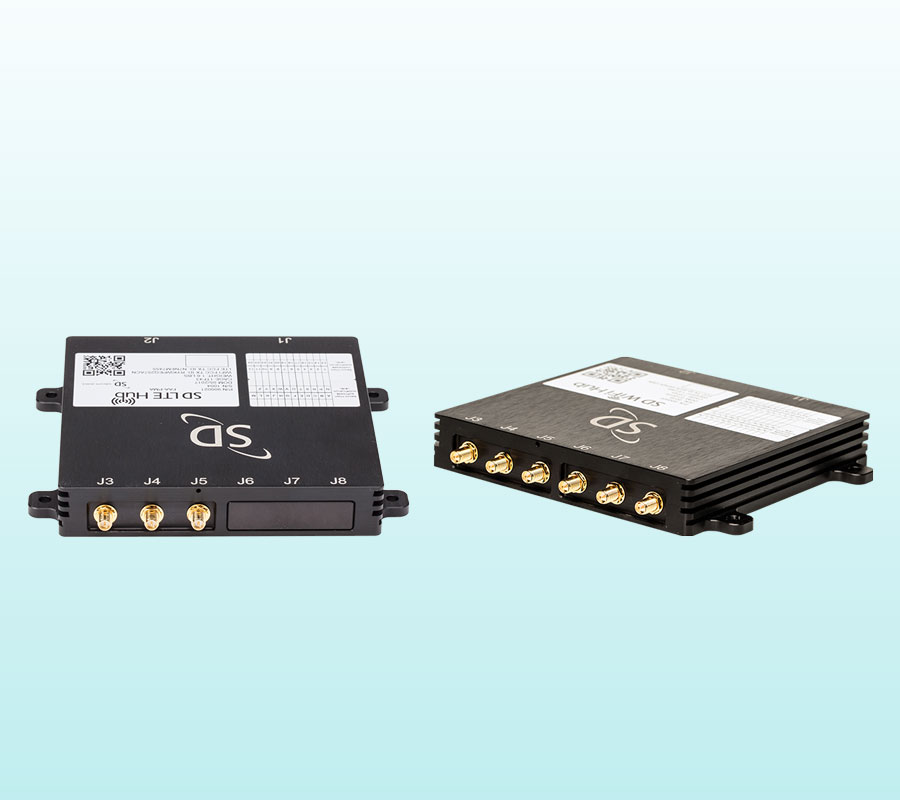 SD Hubs: powerful connectivity for aircraft of any size The SD Hubs are powerful and flexible connectivity platforms. The Hubs meet the needs of small to mid-range aircraft looking for a single bearer SATCOM router, and can also pair with the SDR Series Routers for extended capabilities. These platforms enable robust connectivity, and also delivers many SD value-added services to the cabin.
When combined with the SDR series, SD Hubs add functionality and enhance connectivity performance on ultra-long range aircraft. The Hubs add additional interfaces where they are needed, supporting high definition media products and applications for passengers, and eliminating buffering and gaps in cabin coverage. With the smallest and lightest form factor in aviation, the SD Hubs improve WiFi coverage in the cabin and simplify installation.
Fastest and smallest wireless access points available
The SD Hub Series packs big technology into small, easily installed packages. If it's speed and range you're seeking, the Hubs are built for your aircraft.