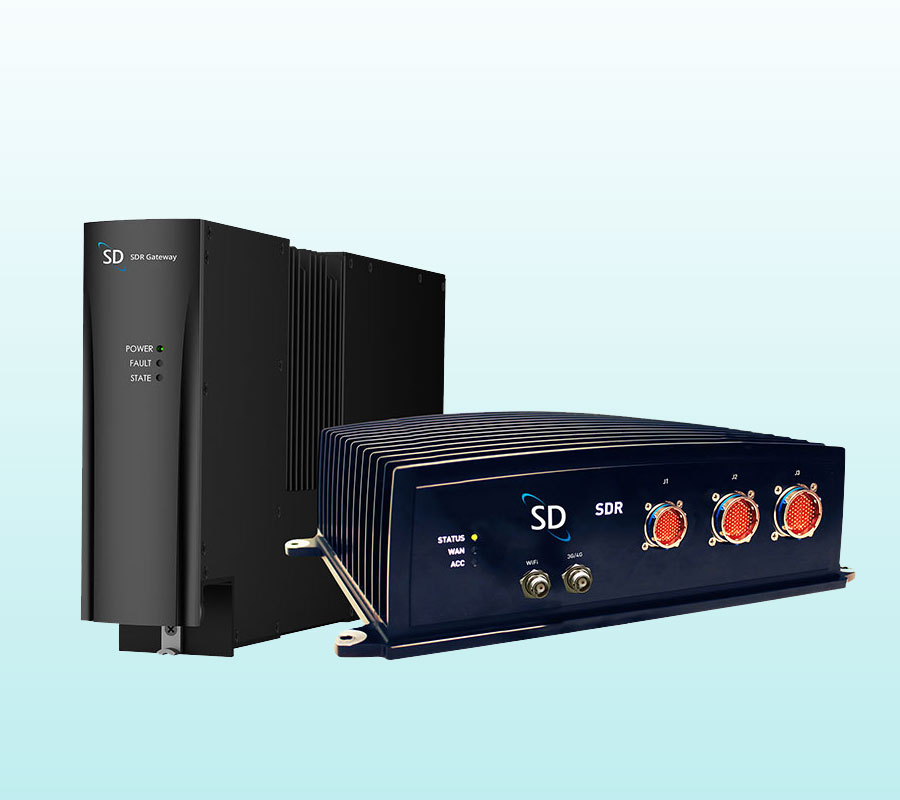 SD Cabin Networking Systems fit a wide variety of aircraft, passenger, and crew needs.Compare various hardware systems to discover which system is best for you.
Raising the standard for inflight connectivity. The SDR series of products – the SDR and SDR Gateway – provide the ultimate flexibility in connectivity for the business jet cabin, and are built to support the future of airborne communications for owners, operators, passengers and crew.
The SDR and SDR Gateway differ in form factor but they share a common software platform that provides more capability and power to users than any other aircraft router system. The advanced SDR technology allows for unique customization of the onboard network, so you can tailor your network for your connectivity needs. This SDR Series also provides the platform to the full spectrum of SD's value-added services for the cabin. Features range from simple voice capabilities to complete office capabilities—including popular telephony applications, 4G/LTE communications services, and aviation certified WiFi.
Your Key to a Synchronized Operation
While the SDR and SDR Gateway are designed to optimize and enhance the onboard internet experience enabling laptops, tablets and smartphones in-flight, the products also enable the flight department on the ground too. Once installed, the SDR and SDR Gateway become the platform with which aircraft and flight departments become synchronized. Because they interface with onboard avionics, the SDR series can extract operational data from the airplane, including telemetry and position data, providing useful aircraft performance information and real-time data in SD Pro.
The SDR Series' small footprint and range of capabilities means more aircraft owners can benefit from inflight connectivity, including light- to medium-jets.