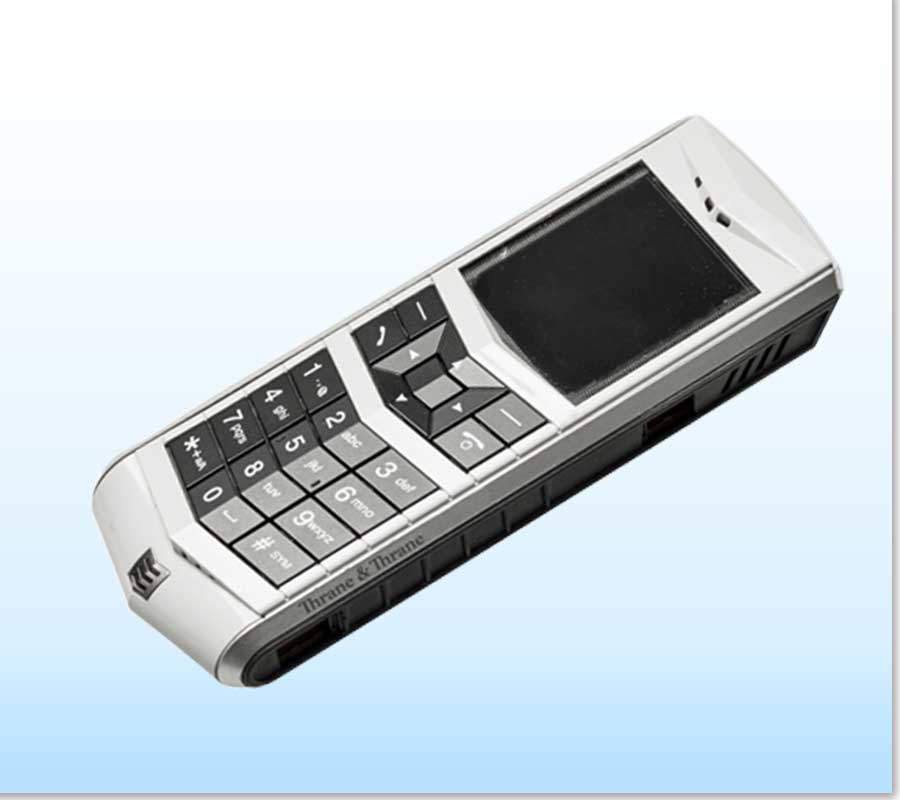 Combining cutting-edge technology with an easy-to-use interface, the reliable, high quality AVIATOR Wireless Handset harnesses the power of Thrane & Thrane AVIATOR SwiftBroadband.
Advanced audio quality
Designed for in-flight calling from cabin or cockpit, the AVIATOR Wireless Handset features best-in-class noise and echo cancellation capabilities for exceptional audio quality.
Even on busy, noisy aircraft, background noise is minimised so whether speaking with customers, colleagues or catching-up with family, you'll hear every word of the conversation.
Stylish design
The AVIATOR Wireless Handset features a highly intuitive user interface, tactile controls and 2.2" TFT colour screen, providing design similar to that of standard mobile phones. Usability is one less thing for executives to worry about as familiar design, soft keys and user-friendly menus make the AVIATOR Wireless Handset exceptionally easy to operate.
Wireless solution
The AVIATOR Wireless Handset connects via AVIATOR's integral wireless access point and is charged with a purpose-built cradle that uses the aircraft's own power supply. It's able to remain fully charged in standby mode for up to 30 hours and offers up to 6 hours of continuous talk time, providing a versatile and reliable voice communications solution.