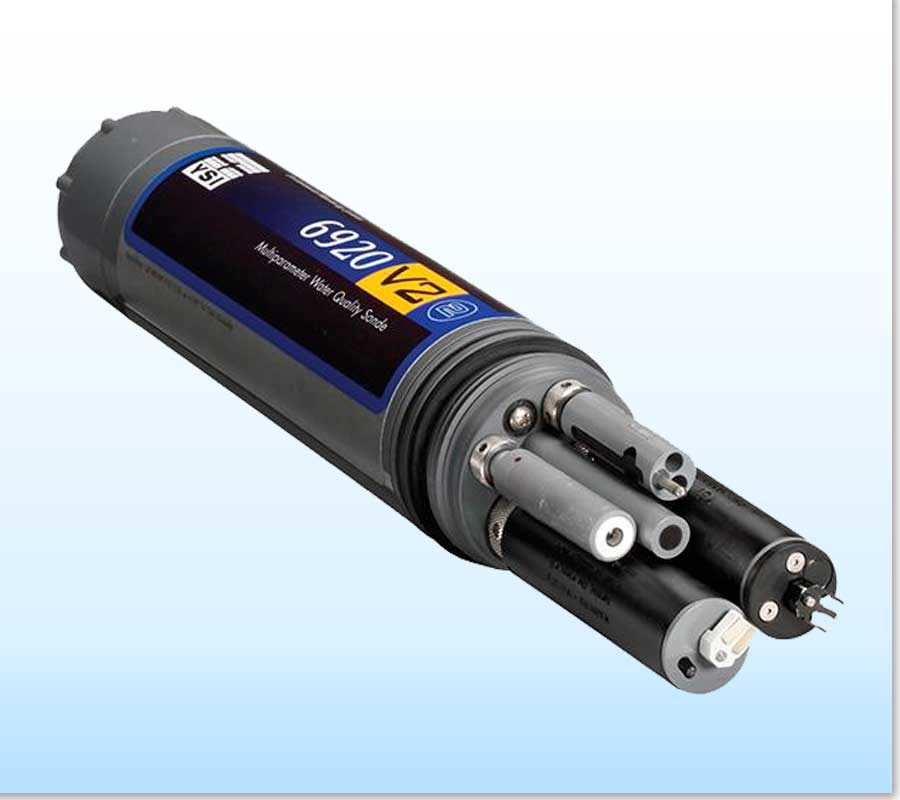 6920V2
The sonde comes in two versions:
6920 V2-1 has 1 optical port, 1 conductivity/temperature port, 1 Rapid Pulse Dissolved Oxygen port, 1 pH/ORP port, and 3 ISE ports
6920 V2-2 has 2 optical ports, 1 conductivity/temperature port, 1 pH port, and 1 ISE port
Available optical sensors:
ROX optical dissolved oxygen
Blue-green algae
Chlorophyll
Turbidity
Rhodamine
A pressure sensor is an option on both versions.
ROX Reliable Optical Dissolved Oxygen
The ROX sensor uses lifetime luminescence detection technology to offer the most reliable oxygen sensor with the lowest possible maintenance effort. The sensor is insensitive to hydrogen sulfide interference and does not require regular membrane changes.
Additional parameters include:
Salinity
Specific Conductance
Depth or Shallow Vented Level
TDS
Open-channel Flow
Nitrate-nitrogen, Ammonia/Ammonium-nitrogen, or Chloride (ISEs)
Extend deployment intervals by 3 times or more with NEW Anti-Fouling Kits.
This product features:
Field-replaceable sensors
Choice between one or two optical sensor ports
Self-cleaning optical sensors and anti-fouling components for extended deployment
RS-232 and SDI-12 communications
Battery power for long-term deployments